Appreciations
Thanks above all to my immediate family: To my wife Edie, my daughters Anita and Ruthy with their respective boyfriends Krister and Fabian, brother Ben, and to my parents Art and Erika. Without all their help and contributions, it wouldn't have been possible and the party would not have been worthwhile either.

Thanks also to Chris McLarren for the music system and to Susi and the Grants for salads.

Thanks to the van I rented from the American church I was able to transport all the supplies and also shuttle folks to the airport.

Thanks to the Bachhuber Fleischerei for the delicious Neuland Thüringer Bratwurst and potatoes (had leftovers for two weeks) along with the grill master who grilled for us and to Integra for the china and glassware.

And last but not least, thanks to the fencing and the armed police guards outside who protected us day and night from an al-Qaeda bombing. (Actually, heightened security, because of the German federal elections the next day as well as the hall being otherwise used as a synagogue.) Served them some coffee and candy bars.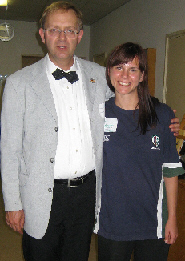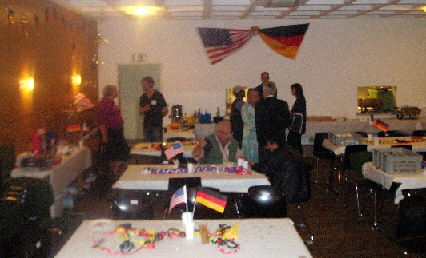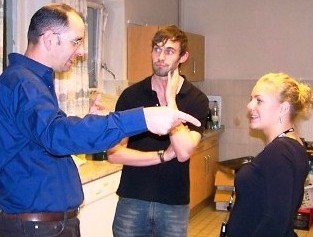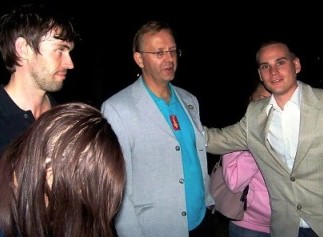 Here are some more pictures made of the weekend by my Dad in his